Seniors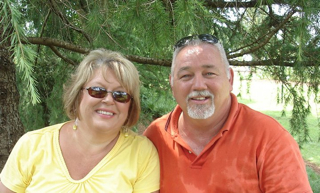 Golden Age Directors

The blessing of earthly friendships with fellow believers is a priceless treasure. Don and I have found a special group of friends at Victory Chapel. God is allowing us to serve with the Golden Age group. (I've had a hard time pinning down just what qualifies a person as a member of this group. To the best of my ability, I've determined if you are between the ages of 55 and heaven, you are eligible.)
If you haven't spent much time with this crowd, you are missing something special. But let me warn you, there's no halfway with this gang. You will laugh till you hurt; no one tells funny stories like these guys. You will walk till you drop; we saw every single flower at the Greenwood Flower Festival. You will be blessed each and every moment you spend with them. Their testimonies will leave you in awe of their faith and renewed in your own. They are a group of believers that have devoted their lives, their energy, and their resources to serving Christ. It is our joy to serve Christ alongside these precious friends!

Fesitval of Flowers Trip
The Golden Age recently went to Greenwood, SC to the Festival of Flowers.
Below are some pictures from this event.